Russian Stamps used in Finland
1917 Russian Arms type - imperforated


These stamps are not sold in Finland but was valid on domestic mail until 28. November 1917 and on forign mail until 11. March 1918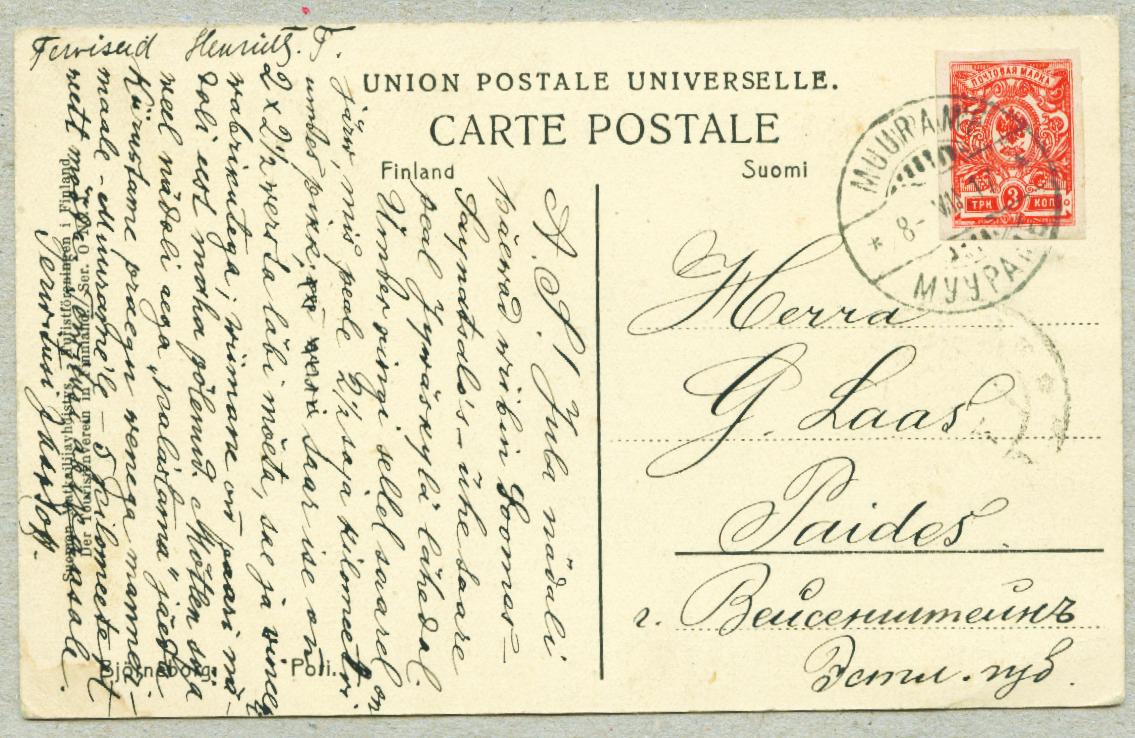 Imperforated 3 kop stamp on postcard sent from MUURAAMI in July 1917 to Russia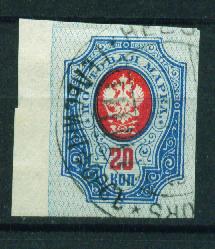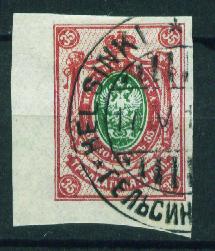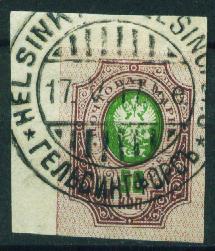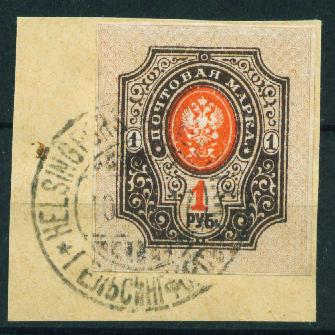 All the imperforated stamps of the 1917 issue were valid in Finland.
Most catalogues do not include the 35 and 50 kop.


Be aware many of these stamps used in Finland may be philatelitic used.
An item like the lower one on this page is very rare,
but still made of collectors for collectors!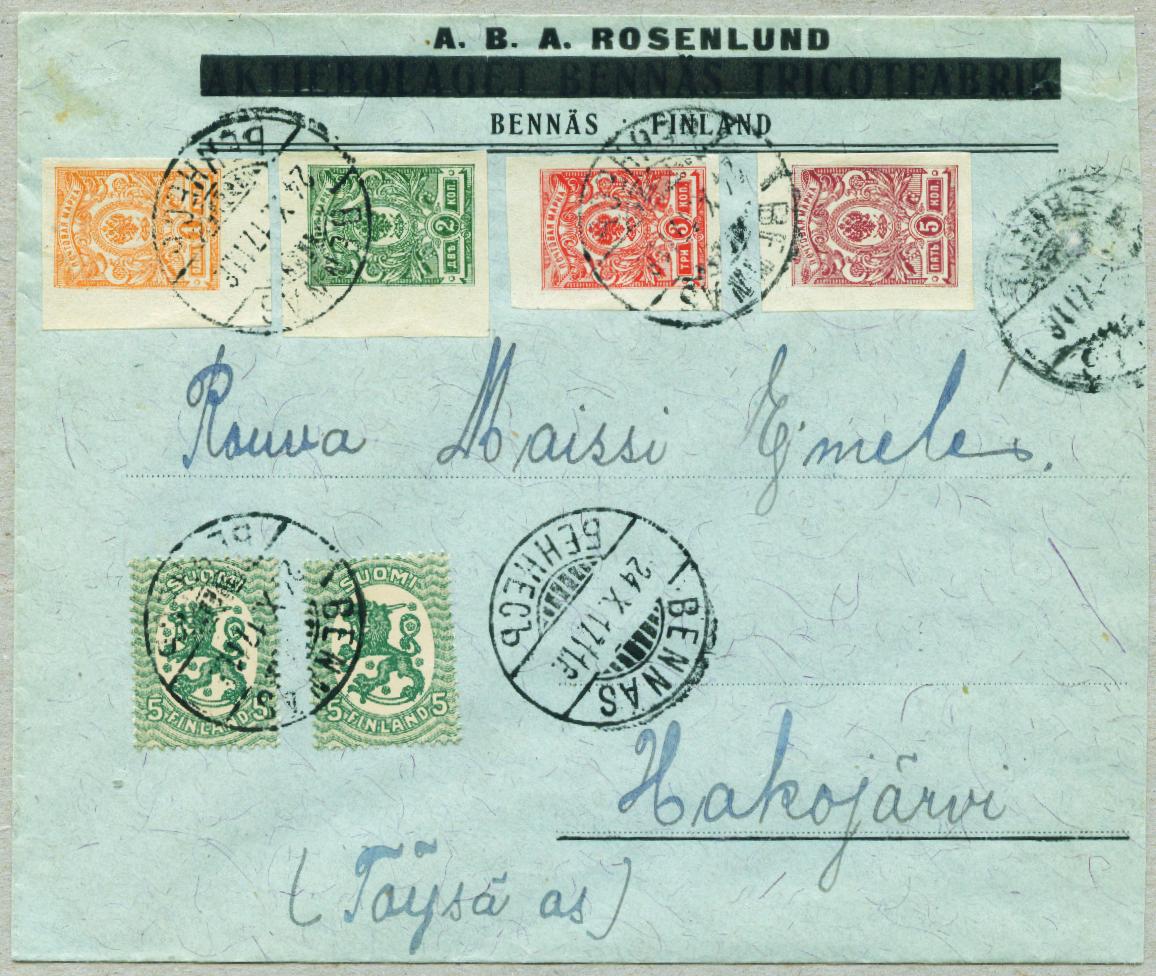 Domestic cover sent from BENNÄS on 24th October 1917 to HAKOJÄRVI,
including imperforated Russian 1; 2; 3; and 5 kop and 2 5pen Saarinen stamps.




Opdateret d. 5. Mar. 2010