I.f. = " Intyg företedts" or T.e. = " Todistus esitetty"


In period 1915 to 1917 registered and value letters from Finland sent abroad can be found with a red I.f. mark or handwritten I.f. or T.e. This is short for "Proof presented".

The background is found in Postal Administration general letter #6344, dated 1. January 1915, which informs of rules and restrictions for value mail to abroad: "When accepting foreign addressed postal items containing currency or value objects, proof of sender's identity and trustworthiness is required from the police."

More information in Finland's Postal Administration letter #7336 dated 26. March 1915, which stated that mail be marked "I.f." with a color pencil.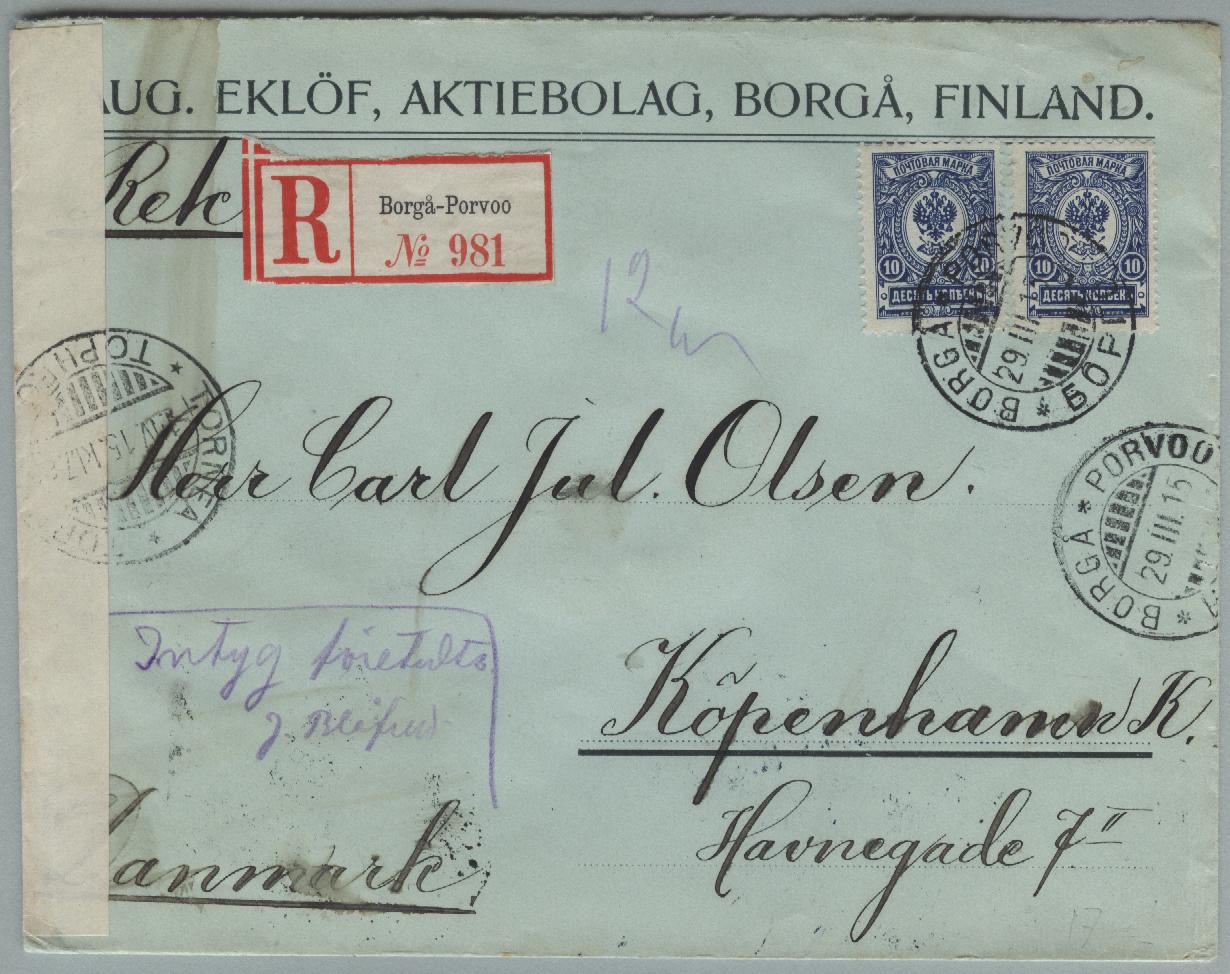 This must be one of the very first letters with the marking. Registered letter sent from Borgå or Porvoo 29. March 1915, only three days after the Postal Administration letter #7336. The postal clark has written "Intyg företedts" on front of the cover and signed with his name. The cover was censored at Tornio 1. Apr. 1915 and arrived at Copenhagen 5. Apr. 1915.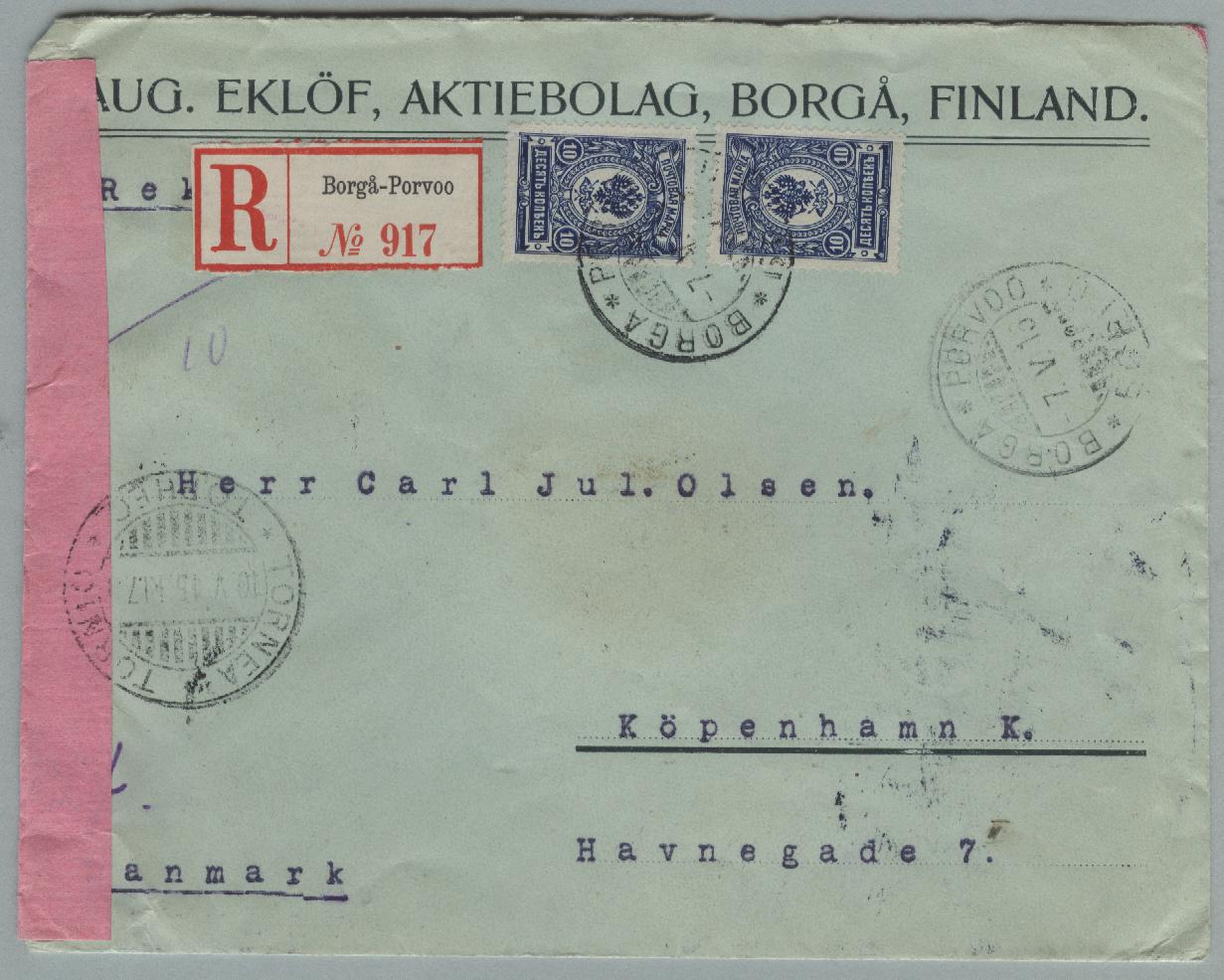 A registered letter from same sender in Borgå - Porvoo sent 7. May 1915, censored at Tornio 10. May and arrived Copenhagen 14. May 1915. This time the (same?) clark has only written I.f. by hand in lower left corner, partly hidden by the red Tornio censortape.

Photo taken while holding cover against the light showing the I.F. marking.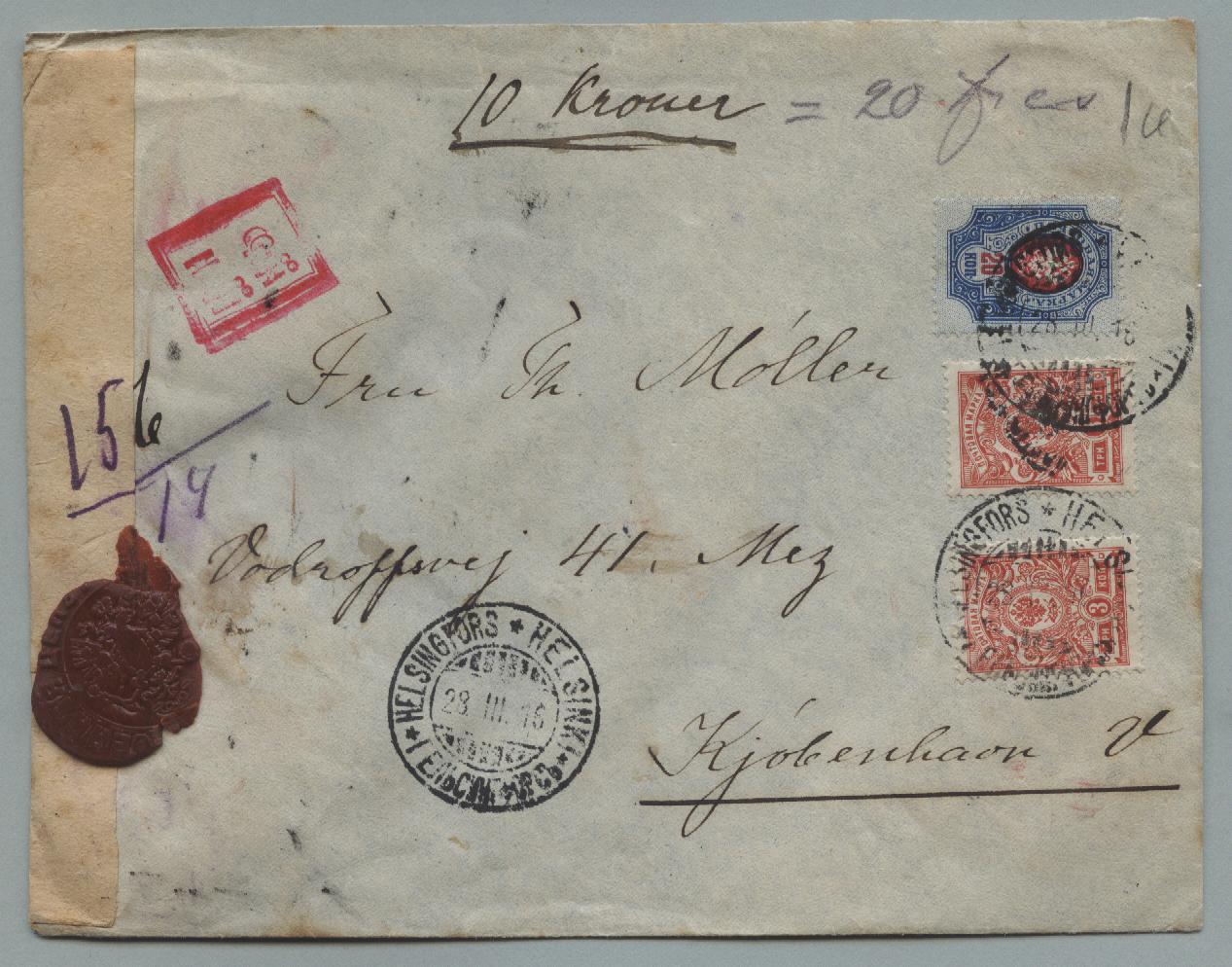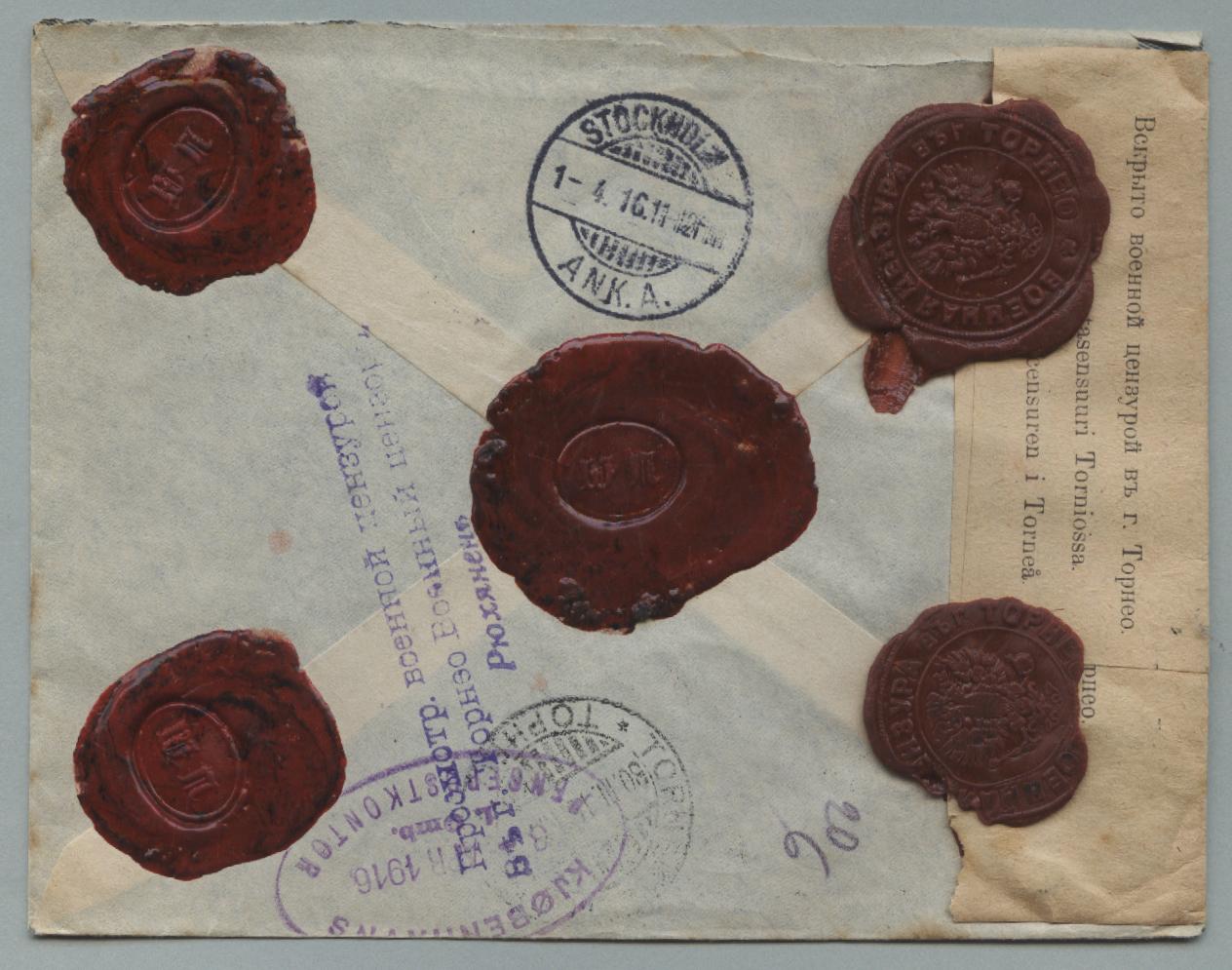 Red I.f. mark on insured letter (10 Kroner = 20 Frc) sent from Helsinki 28.Mar. 1916. Franking: letter rate 10k, registration: 10k and insurance 6k per 300 Frc. total franking 26 kop. The calculation (20 and 6) is on the back

The cover is censored in Tornio 30. Mar., transit postmarked in Stockholm 1. Apr and arrival postmark Copenhagen Money-postoffice 3. Apr. 1916.

The three waxseals ontop of the censortape are from Tornio censorship office. (one on front and two on back of cover).
| | |
| --- | --- |
| | The red I.f. mark was only used in Helsinki. |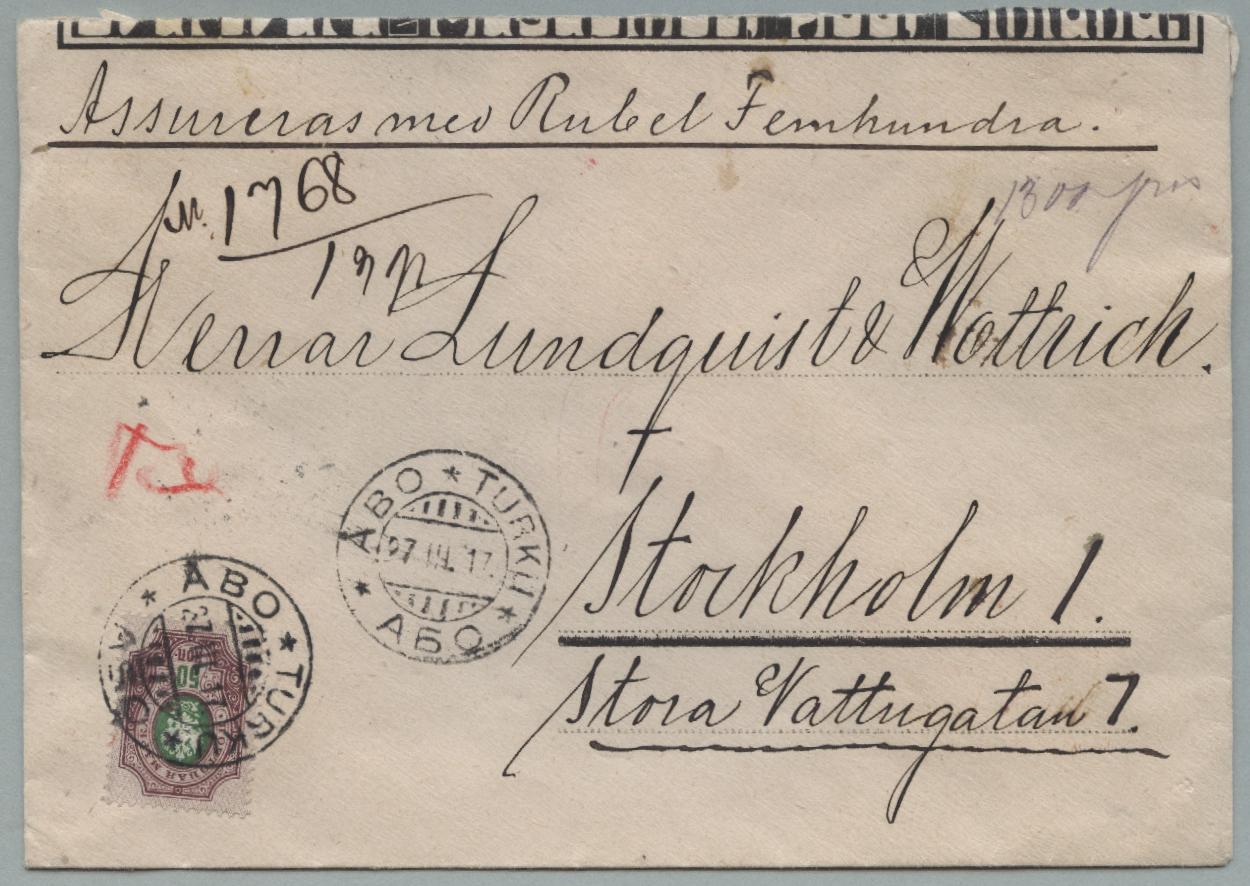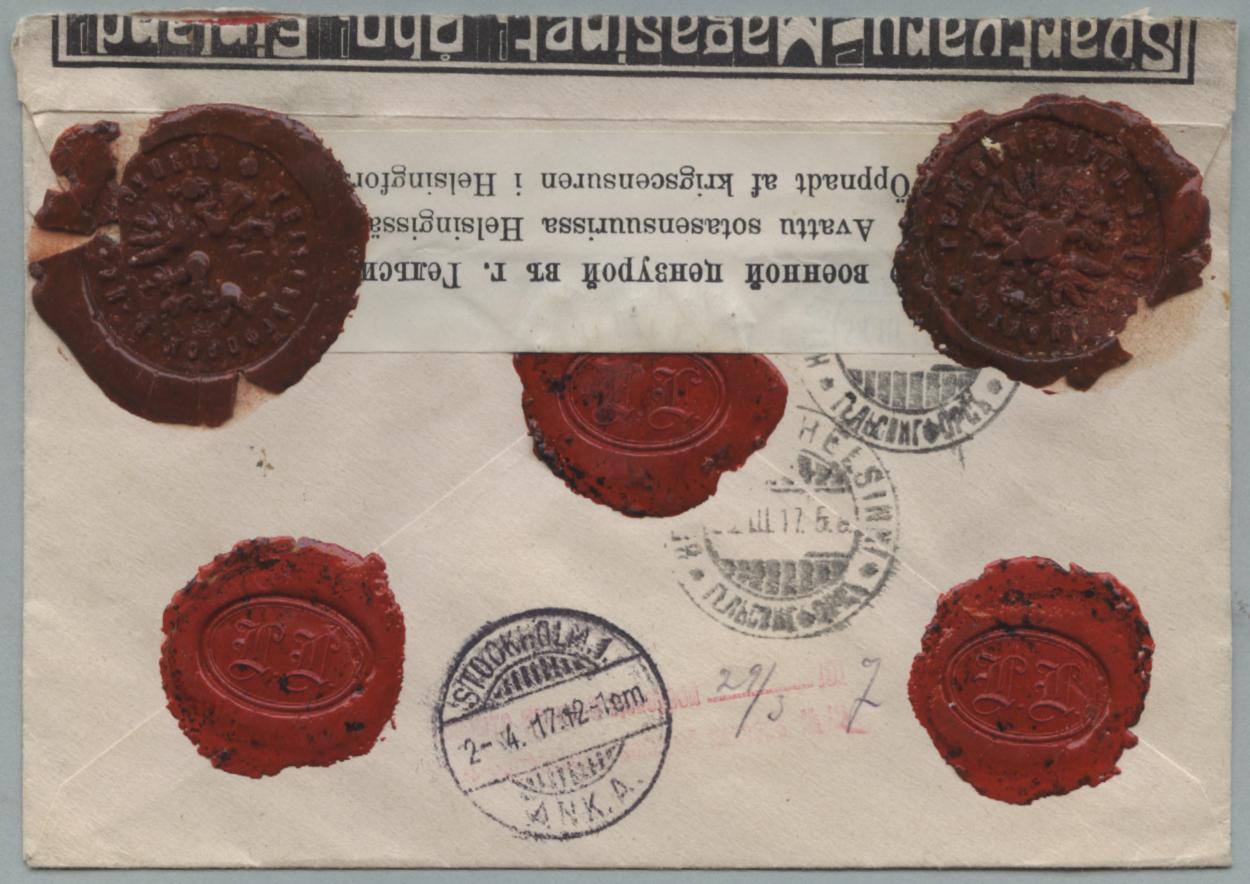 T.e. marking on insured letter (500 Rbl = 1300 Frc) sent from Turku 27. Mar 1917 franked with 50 kop. Letterrate 10 kop, registration 10 kop, and insurance 30 kop (6 kop per 300 Frc). The cover was sent via Helsinki where it was censored 29. March to Stockholm (Arrival 2. Apr. 1917).





19. Sept. 2011