Forign postmarks on Finnish stamps
- shipsmail
Lådbref från Finland
postmark used ca. 1878 in Stockholm
- and used before my period.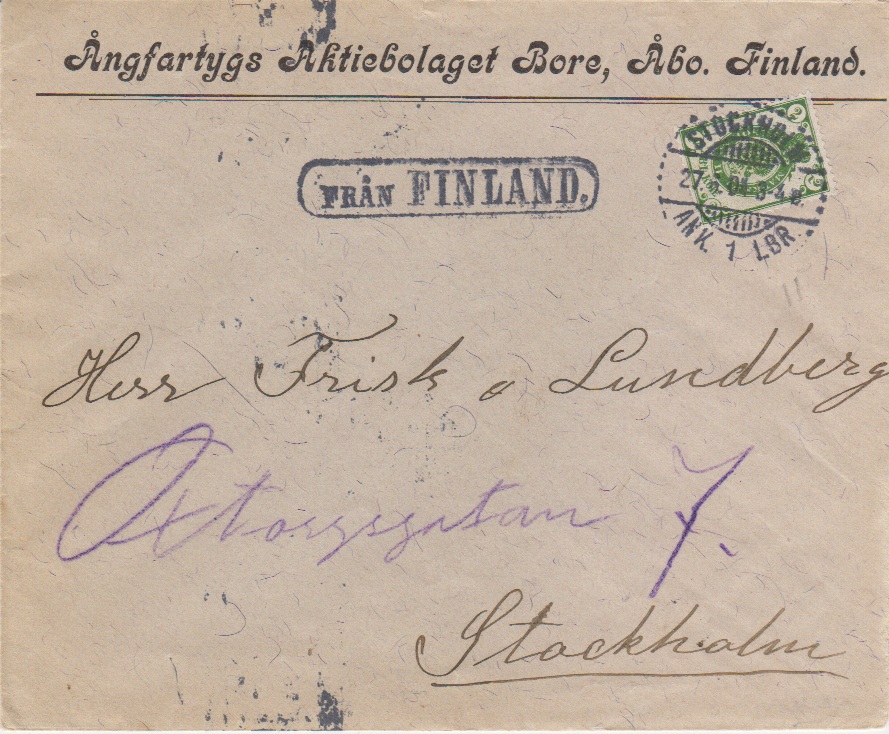 FRÅN FINLAND postmark used in Stockholm, here on a cover from Ångfartygs Aktiebolaget Bore, Åbo sent in 1904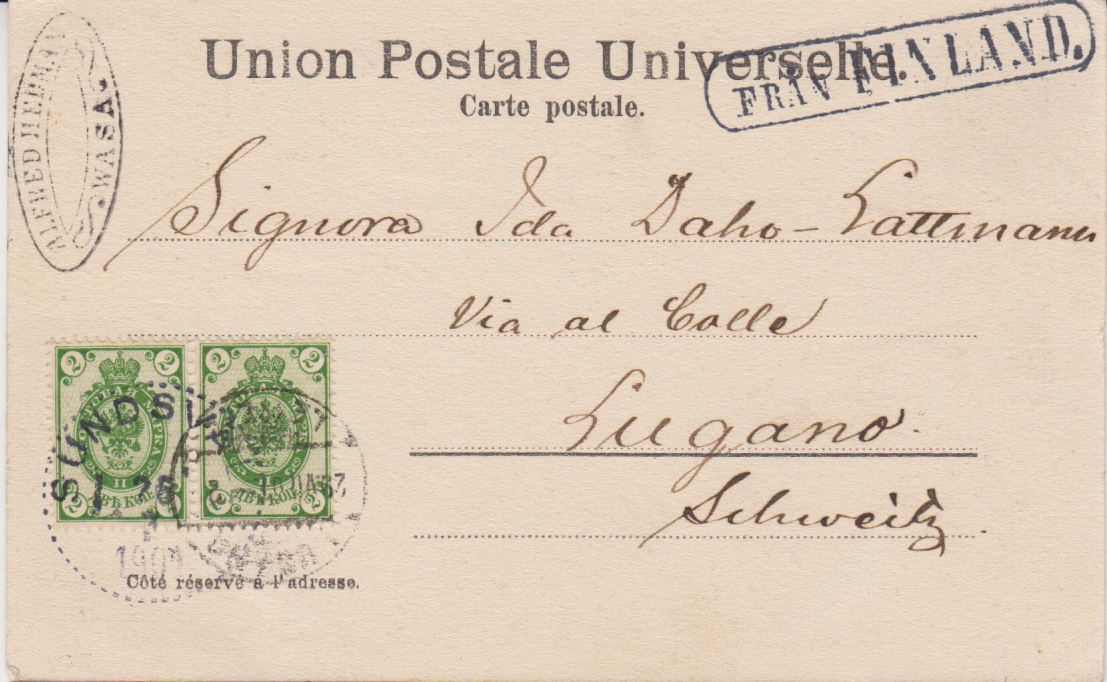 FRÅN FINLAND postmark used in Sundsvall, here on a postcard sent from Wasa (Nikoliastad) per steamer to Sundsvall in 1902 to Lugano in Schweitz.

FRÅN FINLAND postmark can also be found used at Hänösand which was on same route from Wasa as Sundsvall.

The postmark ÅNGBÅTS P.X.P No 116 very rarely be found used on Finnish stamps from 1890'ties, also origin from the route Wasa-Sundsvall-Hänösand. Read more about these postmarks at urbak.com

FRÅN RYSSLAND, Swedish harbour cancellation for shipsmail, used on mail from Russia, but the postmark is also rarely found on mail from Finland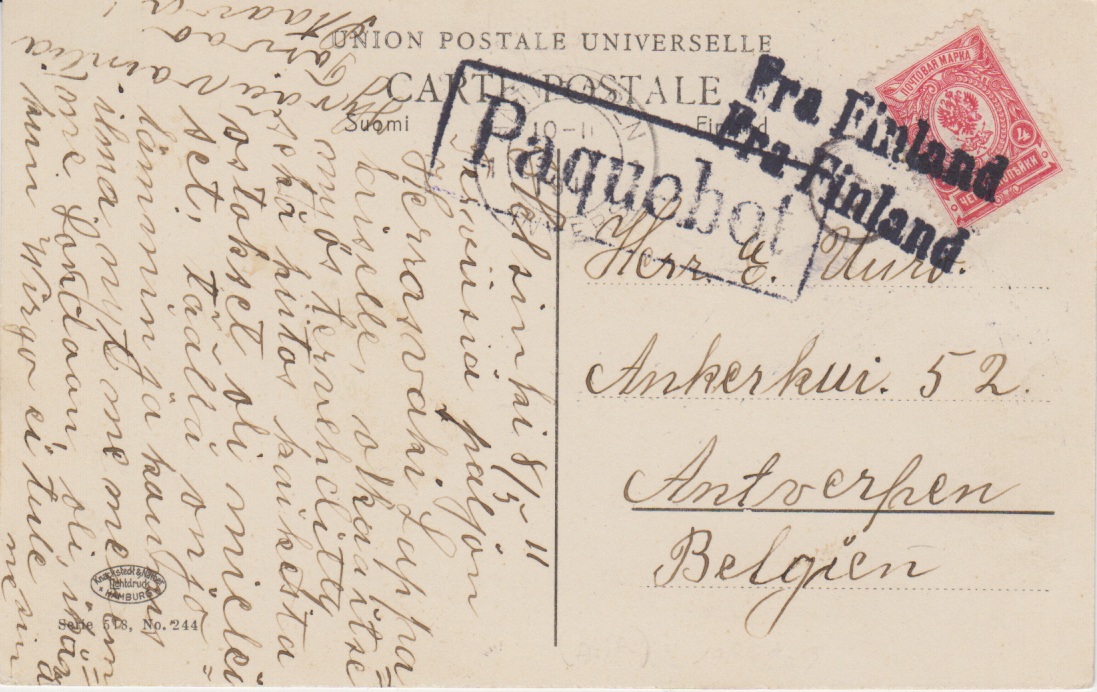 FRA FINLAND postmark used in Copenhagen on mail from Hangö or Helsinki - Copenhagen - Hull route (1891 to 1952).




HULL postmark cancelling incoming mail from Hangö - Copenhagen - Hull route.
Read more about this cover here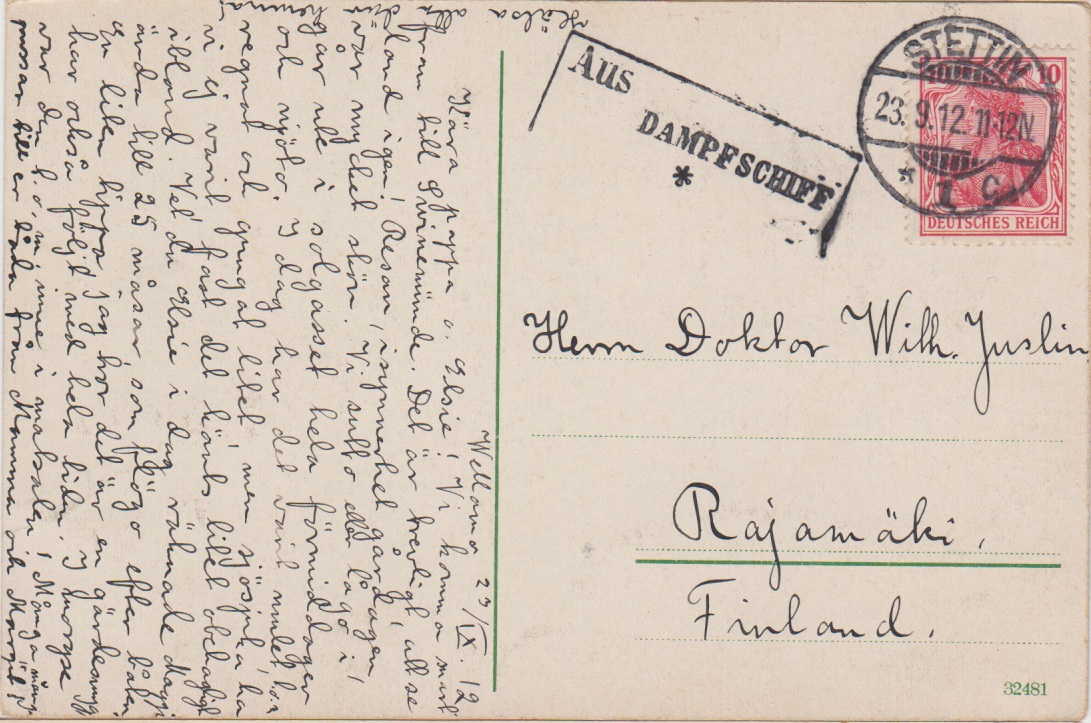 AUS DAMPFSCHIFF is a German harbour cancellation for shipsmail from the route Helsinki - Szczecin (Stettin)
First a card sent to Helsinki with Germania stamp cancelled in Stettin, 1912, and below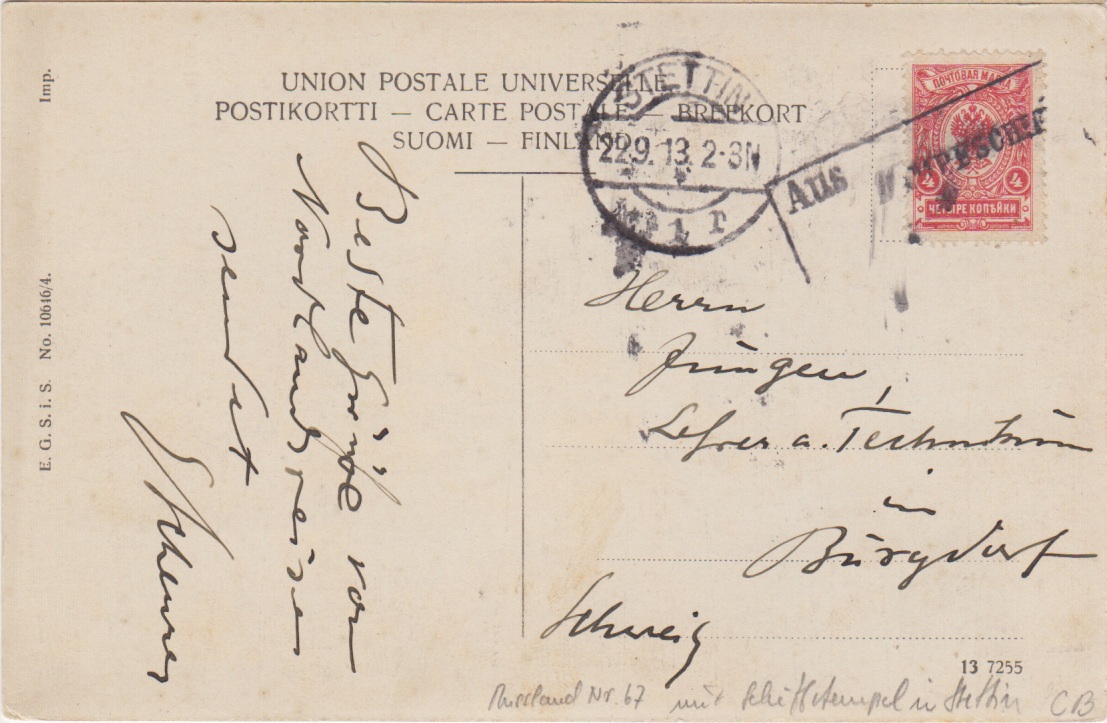 a card with Russian 4 kop stamp from Finland to Schweiz in 1913.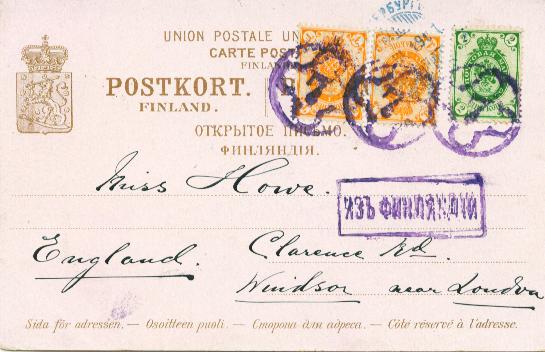 ИЗЬ ФИНЛЯНДIИ
(from Finland) this card is cancelled at the Finlandia Railwaystation in St. Petersburg, but a similar postmark is reported used in 1907 in Reval (Tallinn), Estonia
20. Mar. 2012