FINLAND Postmarks
The book SUOMEN POSTILEIMOJEN III OSA FINLAND-LEIMAT (issued in 1991)
have 312 main-numbers of of FINLAND postmarks listed. Period of use 1888-1893.

Introduction of the FINLAND postmarks was one of many events in the political war between the Russian authorities
and the Finnish wish of independence. The type was considered part of the passive resistance and FINLAND postmarks
were also substituted by the Russian type by the end of 1893.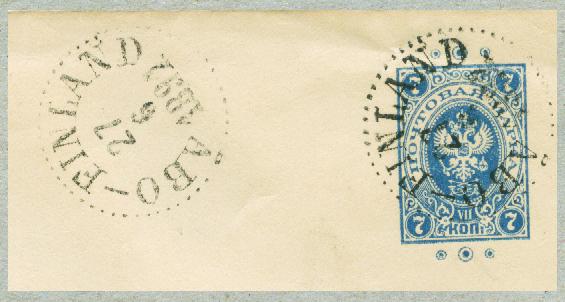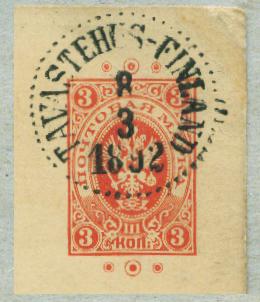 Small size (23mm) one-ring postmark ÅBO-FINLAND and TAVASTEHUS-FINLAND.
This sub-type was only used at these two postoffices.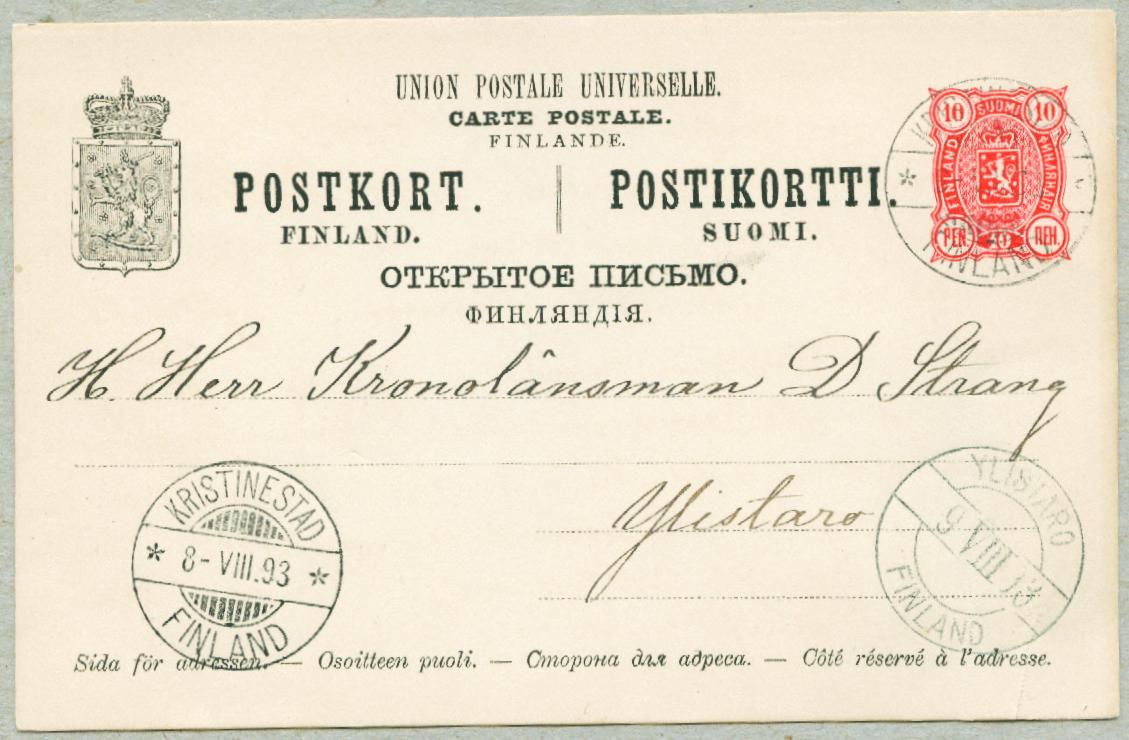 10 pen postal stationary card sent from Kristinestad Aug. 1893 to Ylistaro.
KRISTINESTAD FINLAND with two stars and small date. YLISTARO FINLAND with large date.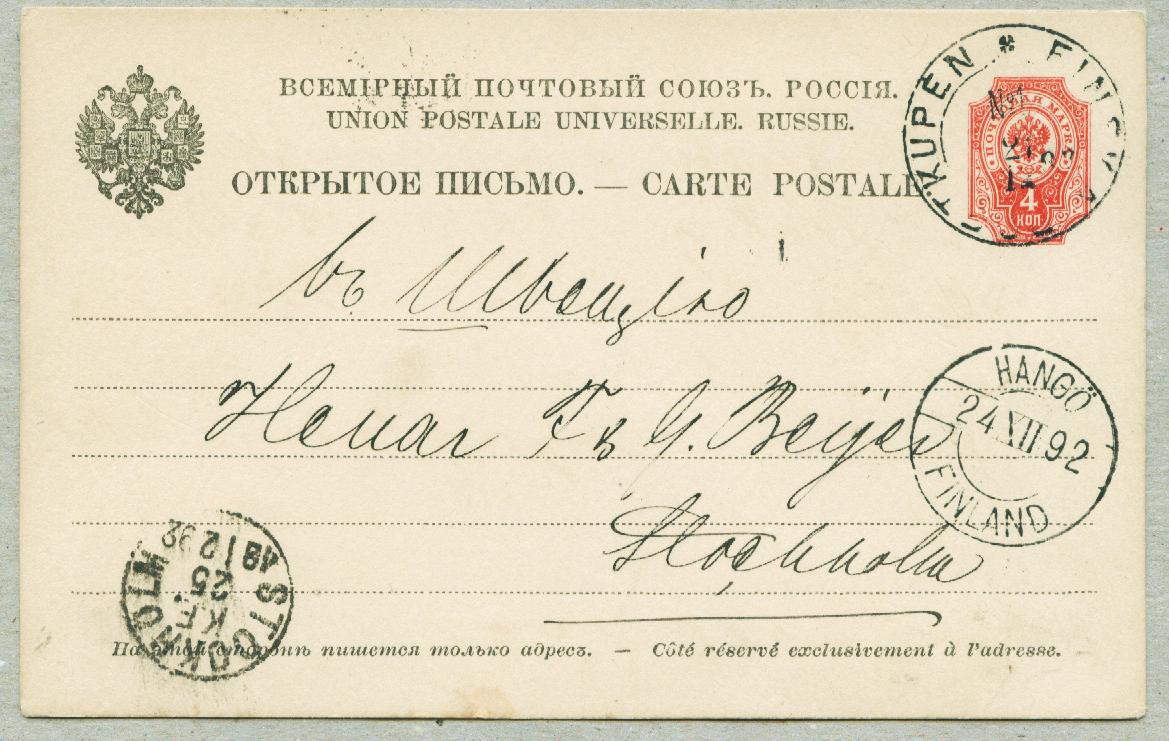 Russian 4 kop postal stationary card, black type, sent from St. Petersburg to Stockholm in Dec. 1892.
The card travelled with the St. Petersburg - Helsinki railway via Hangö,
where the card was transit postmarked with a HANGÖ FINLAND postmark with high bridge.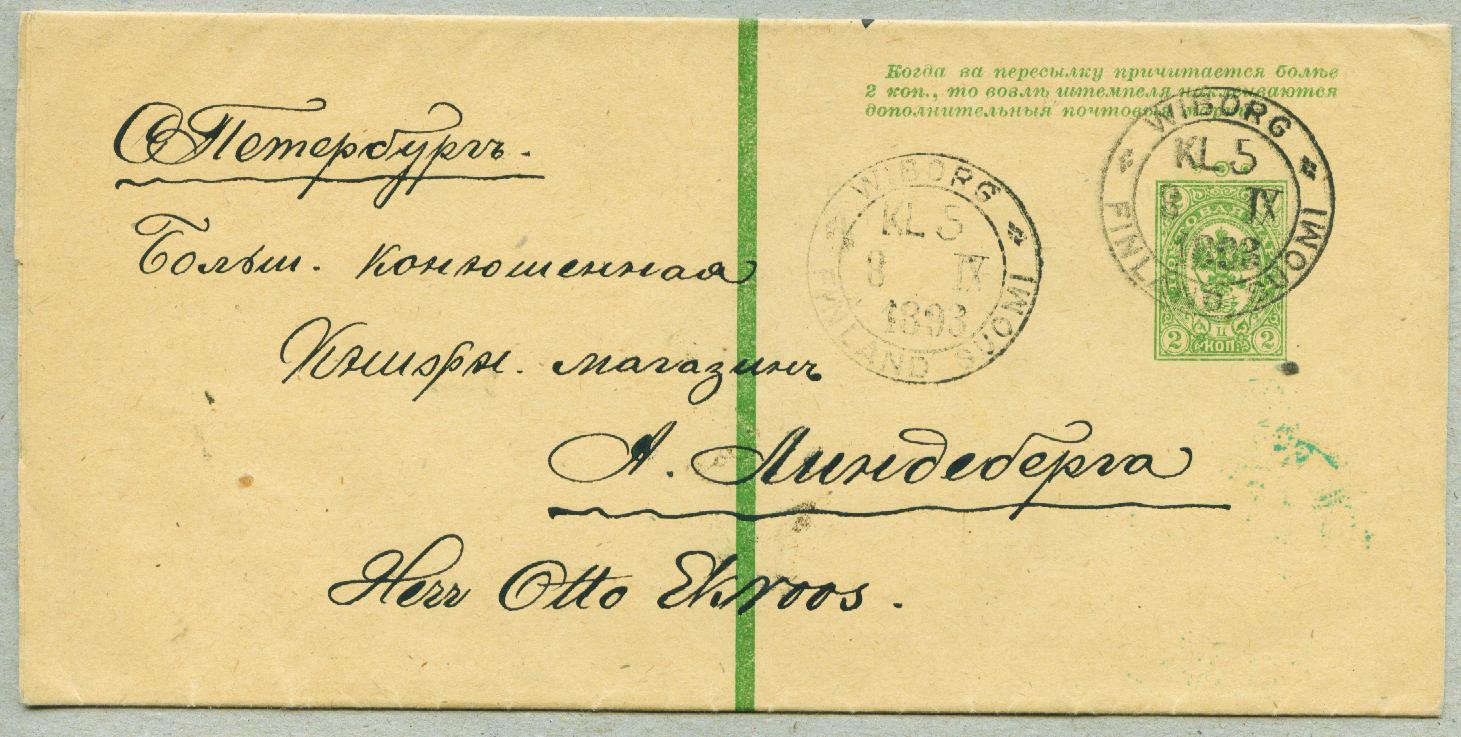 2 kop wide size wrapper, sent from Wiborg Sept. 1893 to St. Petersburg.
29mm WIBORG FINLAND SUOMI two-ring without bridge. Similar postmark used at Helsinki with text HELSINGFORS FINLAND.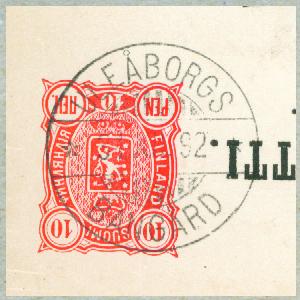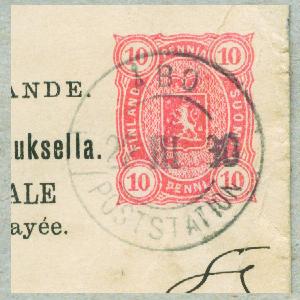 ULEÅBORG BANEGÅRD and ÅBO POSTSTATION.
These postmark are also in catagoty of FINLAND postmarks.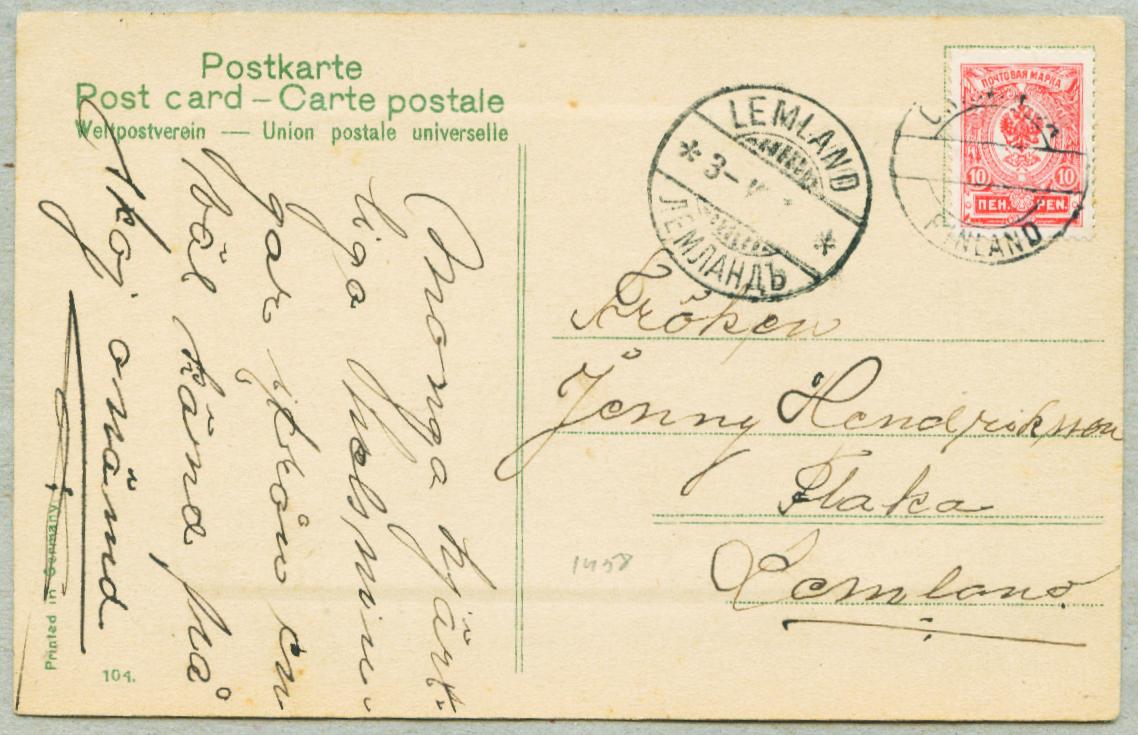 Postcard franked with a 10 p m/1911 type II sent from Granboda to Lemland arrival postmarked -3.VI().1(). Year is not readable in postmark but it is probably from 1914. 10 pen type was printed in October 1913, and in 1915 or later the card should have been censored. GRANBODA FINLAND postmark without out any dateline was used as mailstop postmark until 1920.