RUSSIAN-TYPE POSTMARKS
(1893 - 1918)

1221 main-numbers of bi- and tri-lingual Russian type postmarks listed in
HANDBOOK OF FINNISH POSTMARKS IV The Russiantype cancellations (issued 1997)



During 1918 Russian text was removed from the postmarks
and some postofficies used these postmarks with removed text as late as in the 1990'ties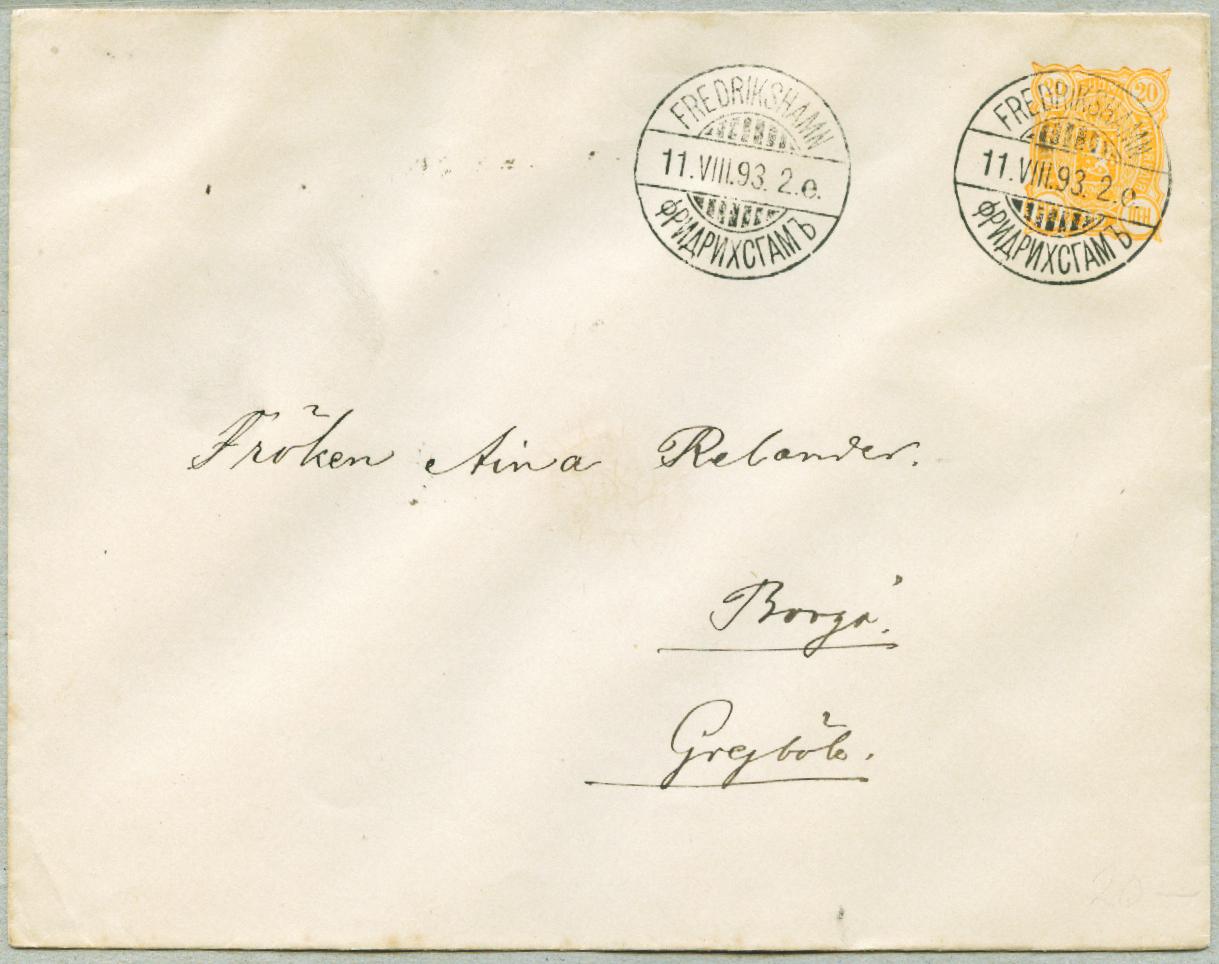 Bi-lingual postmark from Fredrikshamn on a 20 pen postal stationary cover m/1889.
This postmark was only used a few month in 1893.


Left a bi-lingual LAPPTRÄSK from 1904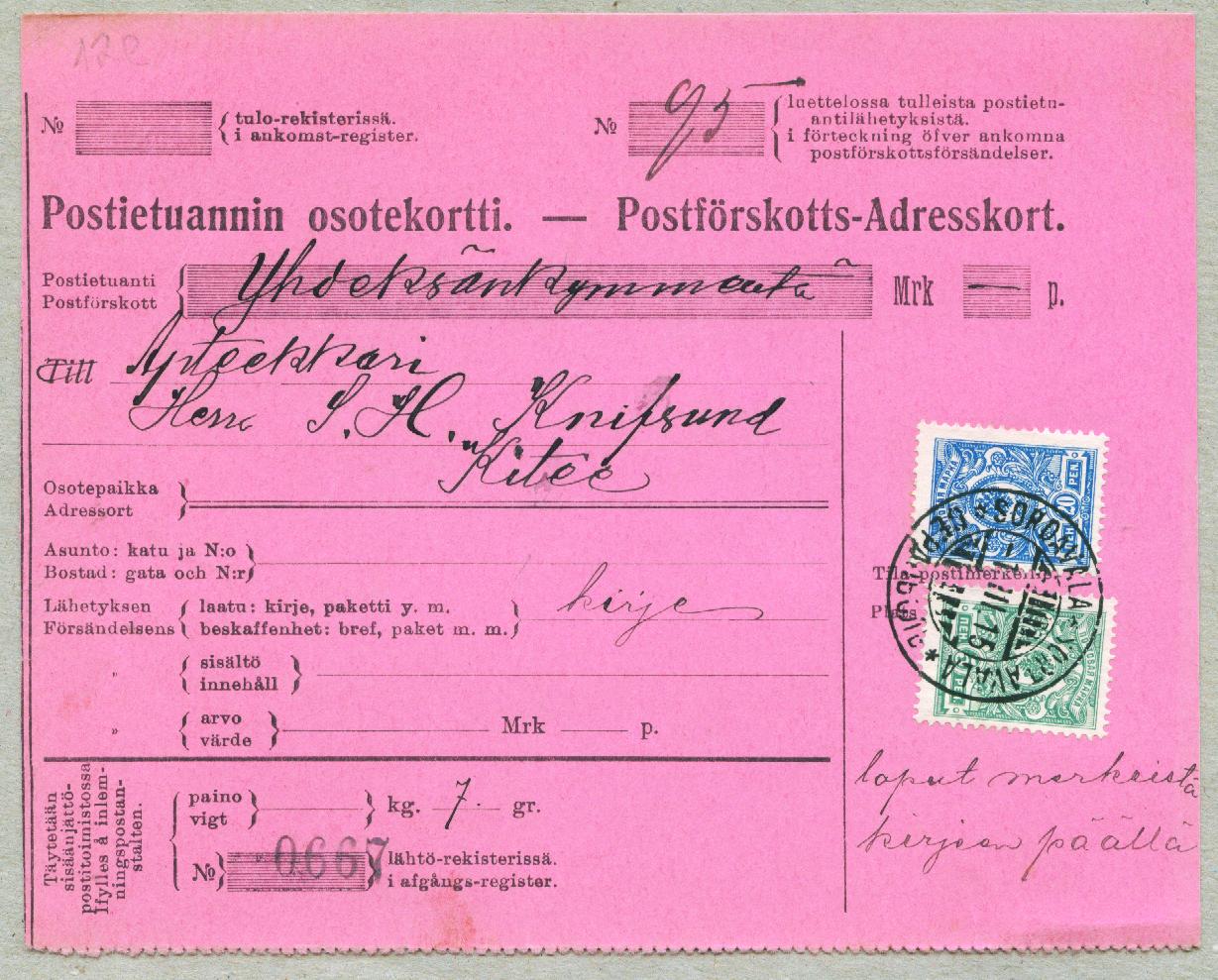 COD addresscard following a 7gr letter.
Stamps to cover the letter rate was put on cover acording to handwritten text below the stamps.
The 25 pen on the card is to meet the COD rate for the 90 Mark alone.
The stamps on the parcelcard are cancelled with a Trilingual SORDAVALA / SORTAVALA.

Trilingual KRISTINESTAD / KRISTIINA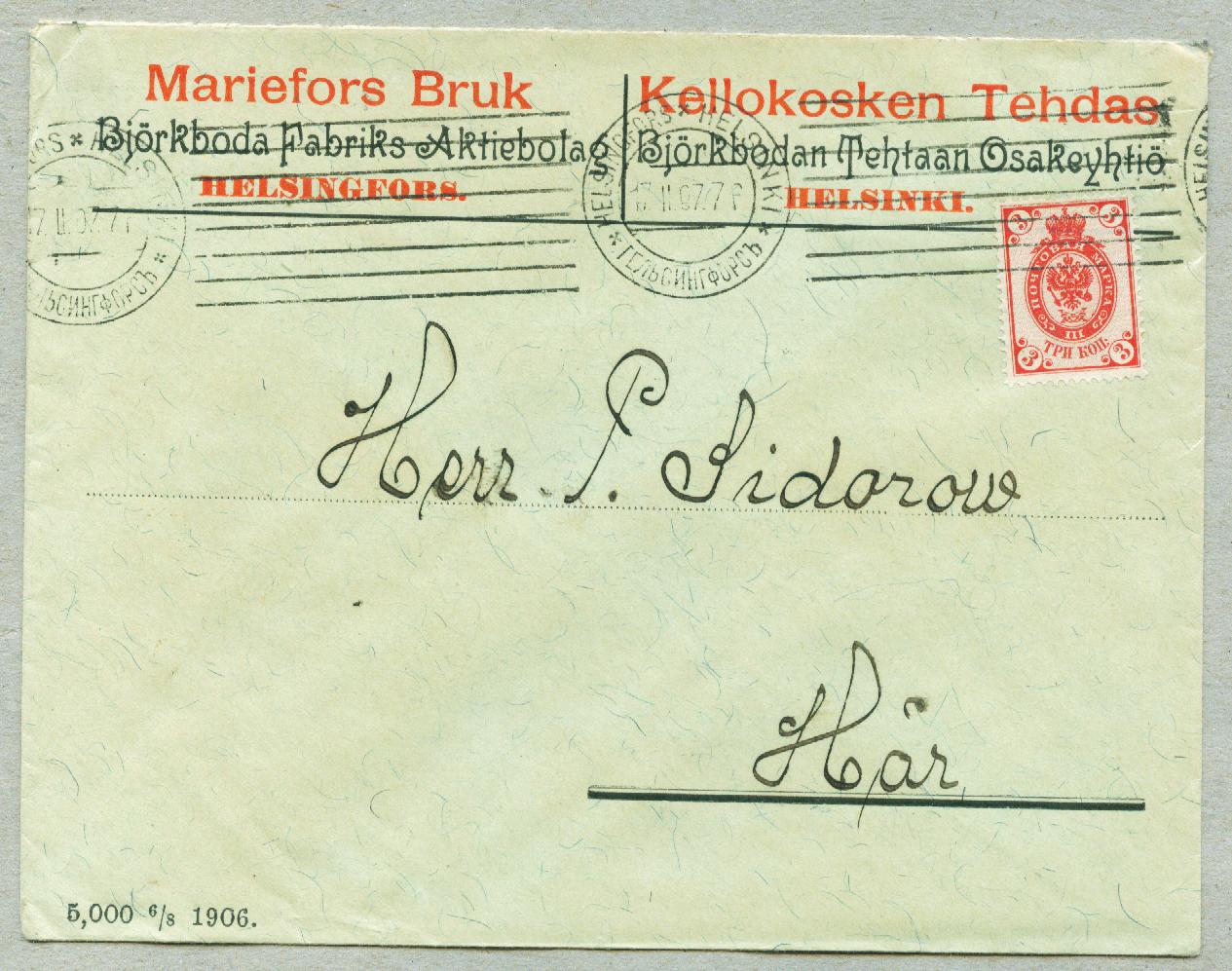 Russian 3 kop stamp on local-rate cover used in Helsinki 1907.
In 1906 tri-lingual machinecancels were introduced at Helsinki, Turku, Tampere and Viipuri.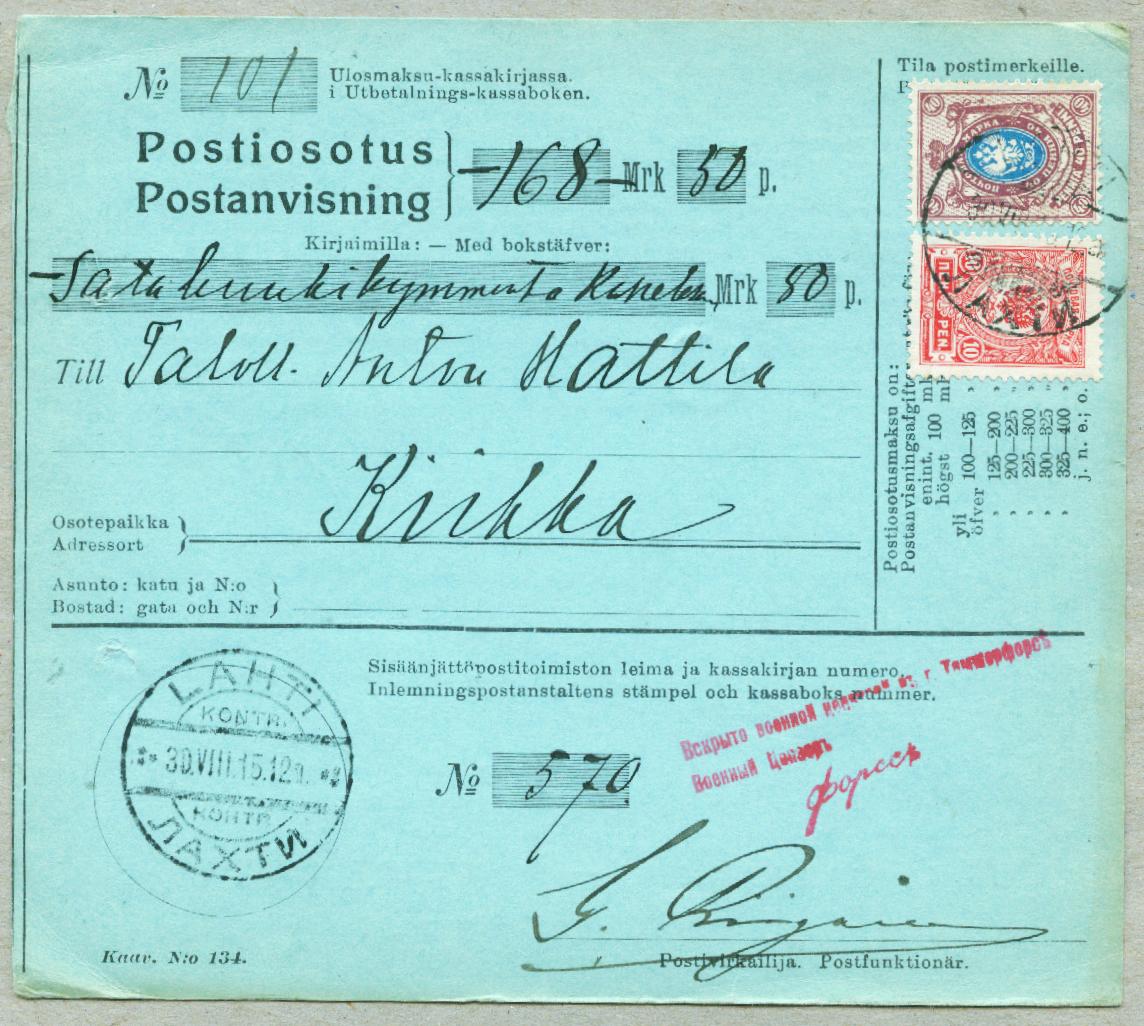 Moneytransfer card from August 1915 from Lahti to Kiikka,
with a bi-lingual LAHTI KONTR. postmark. Card has been censored at Tampere.

Tri-lingual HAMINA FREDRIKSHAMN KONTR. postmark.

Control postmarks were introduced in 1913 as a control cancellation on paid postal money orders.