Censorship in Finland during WW1
Turku - Åbo
October 1914 - November 1917

No Turku censor tapes with city name excists
only neutral tapes of both type A and type B were used



Turku censortape type A and censorstamp type 4 and type 9





14 different censor stamps found used at Turku, here are examples: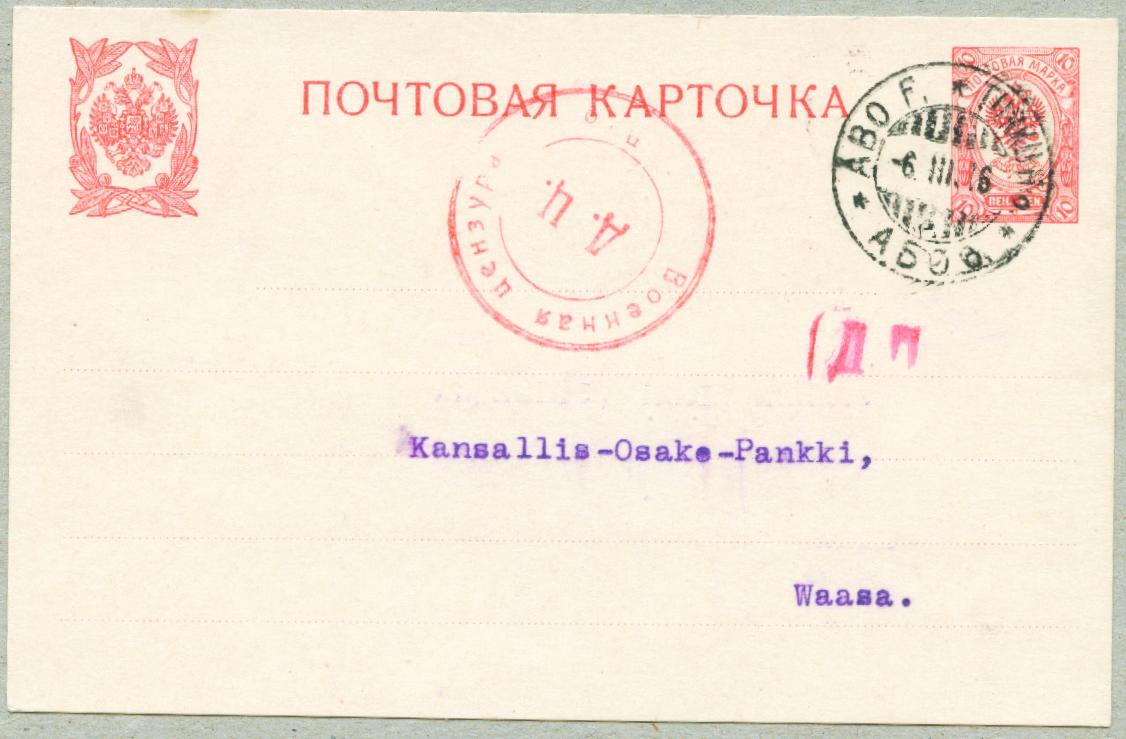 Double censored postcard at departure from Turku March 1916 and on arrival at Wasa. Turku type 3 and Wasa type 7.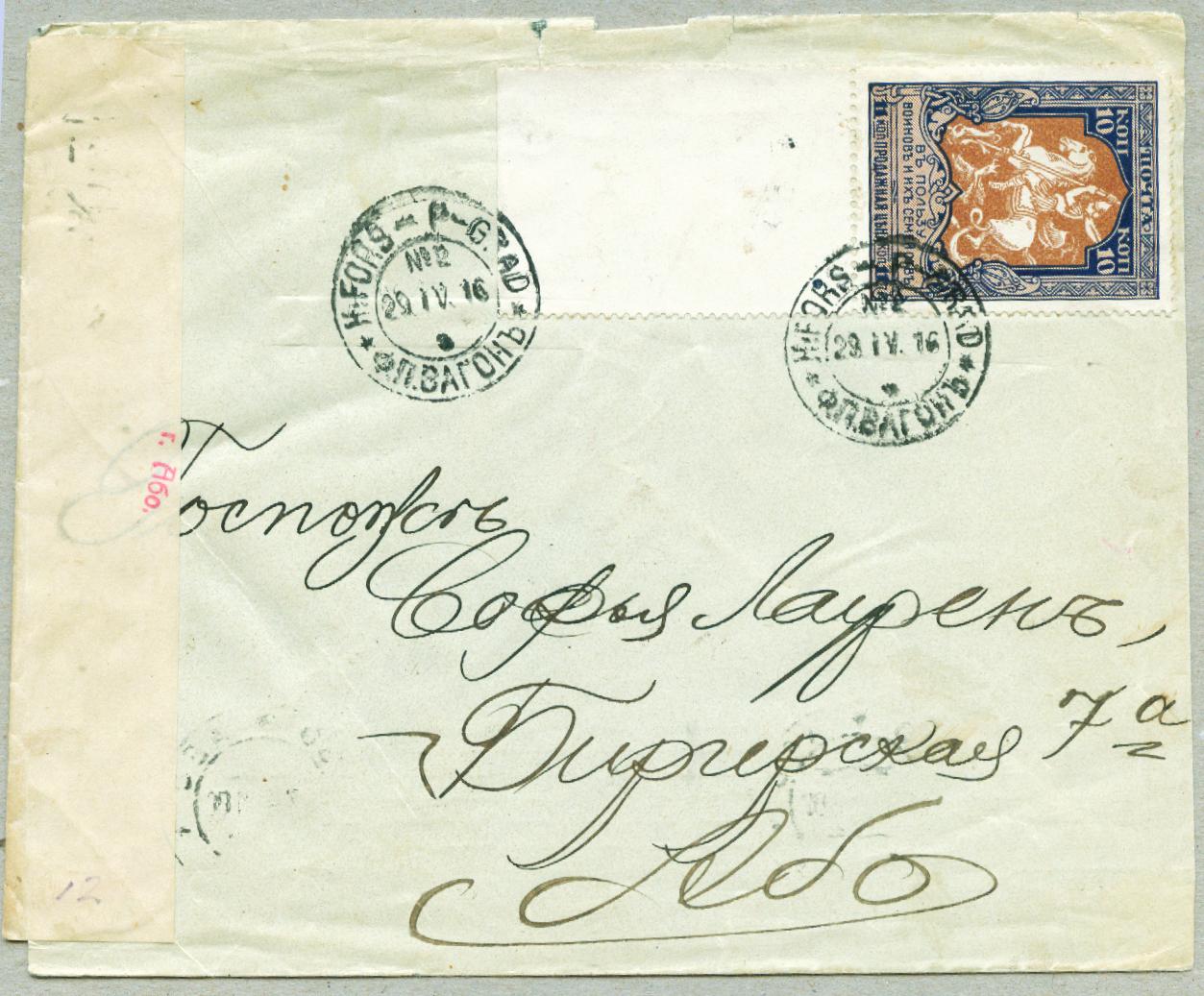 Cover cancelled with railway postmark from Helsinki - Petrograd. On edge of censortape is censorstamp type 7.
This censorstamp is usually used together with Censortapes.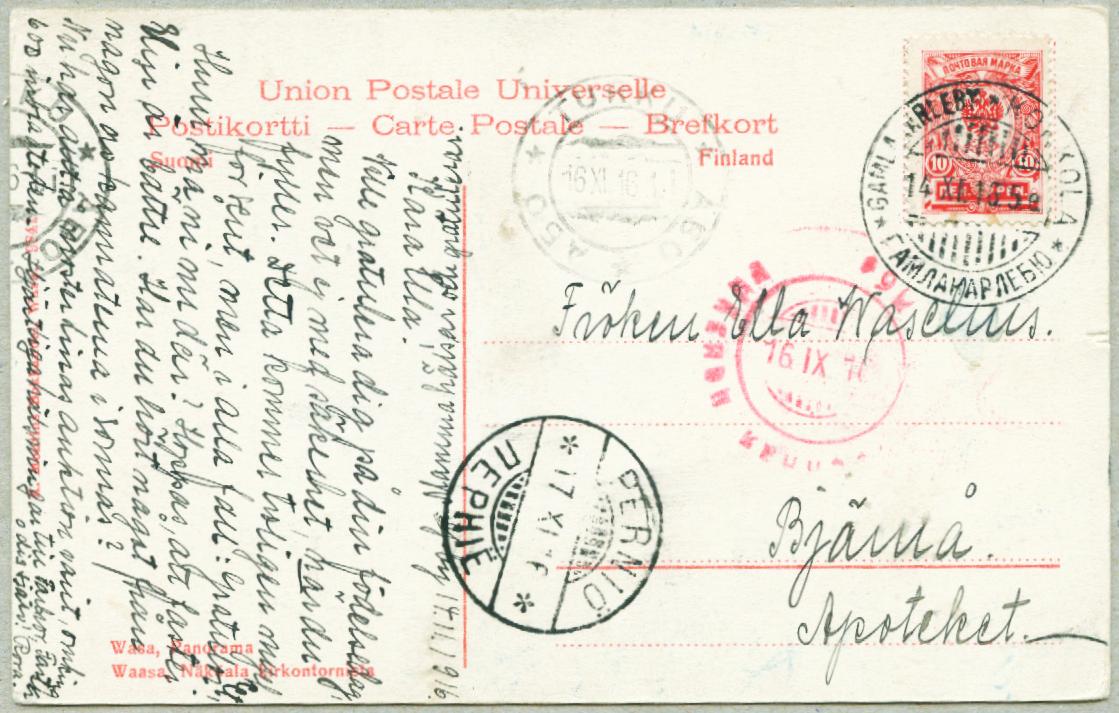 Censorstamp type 12 used November 1916 (Censorstamp is wrong dated)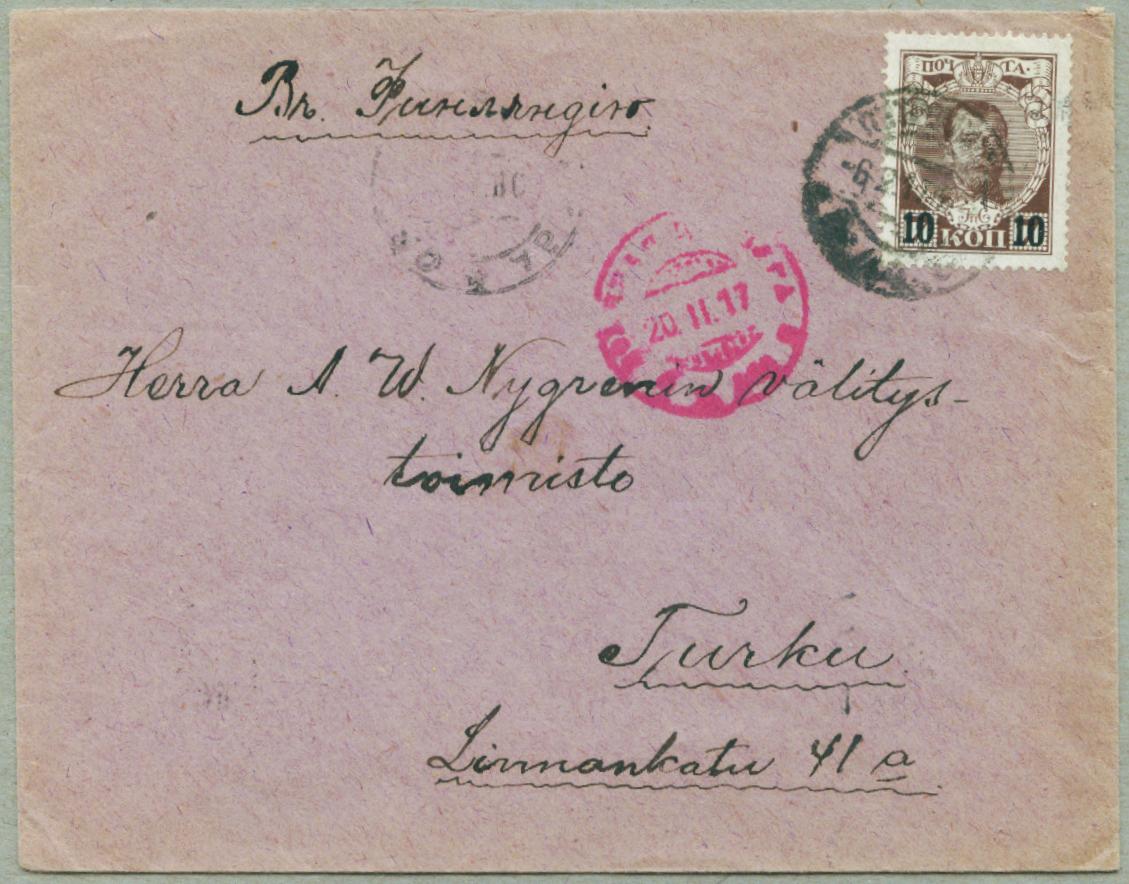 Censorstamp type 14 used February 1917