Censorship in Finland during WW1
Kuopio
October 1914 - March 1917

Two Kuopio censor tapes with city name excist
and neutral tapes of both type A and type B were used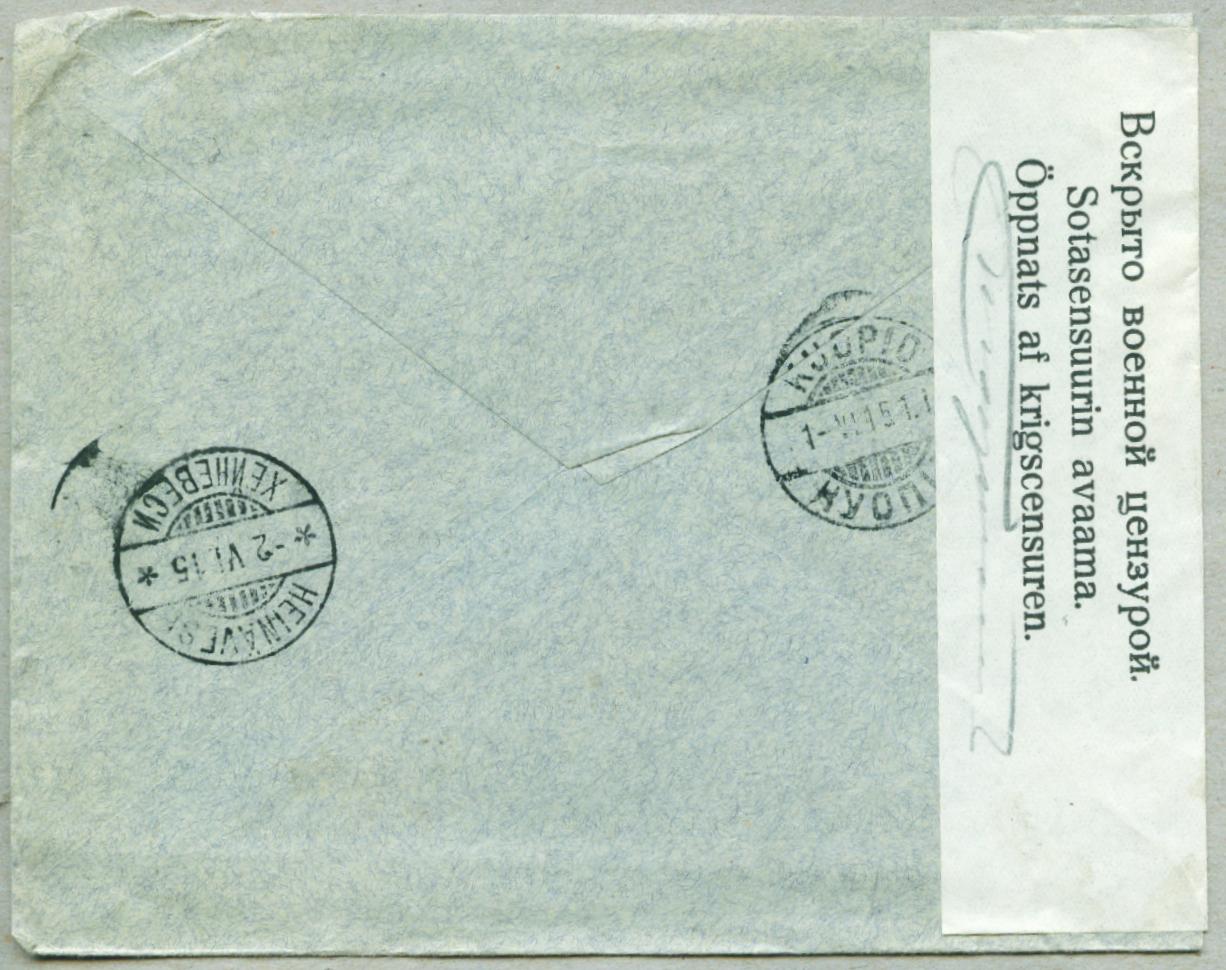 Cover sealed with censortape type A in June 1915, note that the tape is signed by the censor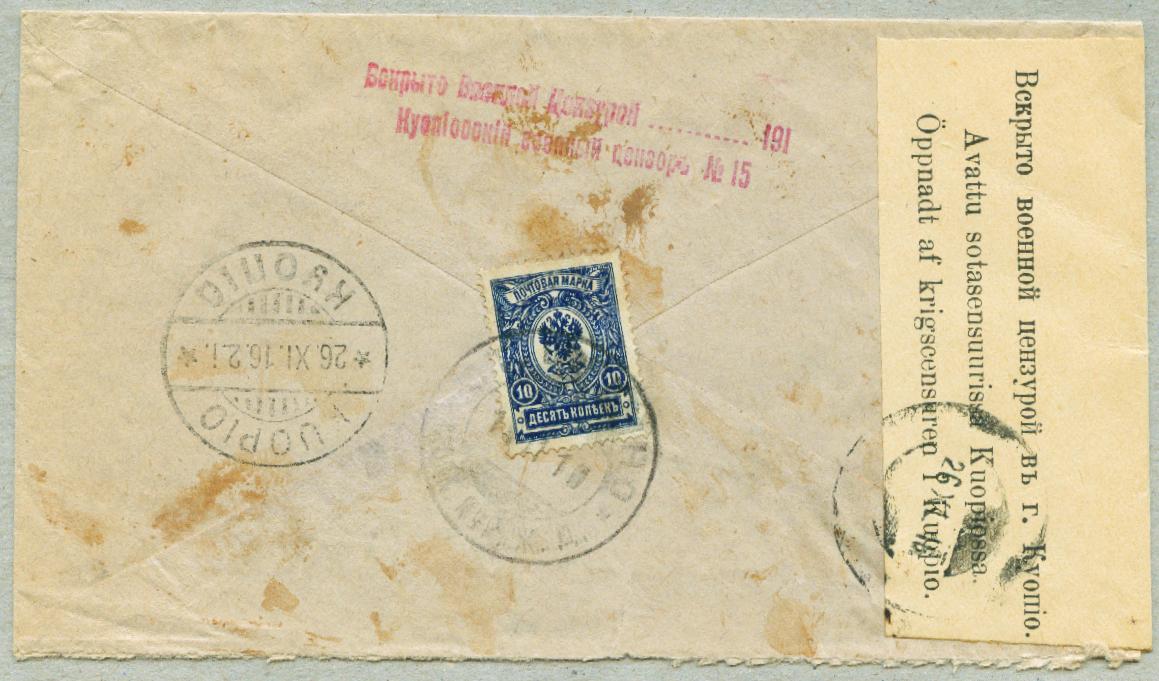 Censortape from Kuopio with cityname used on cover from Russia to Kuopio.
Also censorstamp nr. 11 (on tape) and nr. 13 found.






13 different censor stamps found used at Kuopio, here are examples: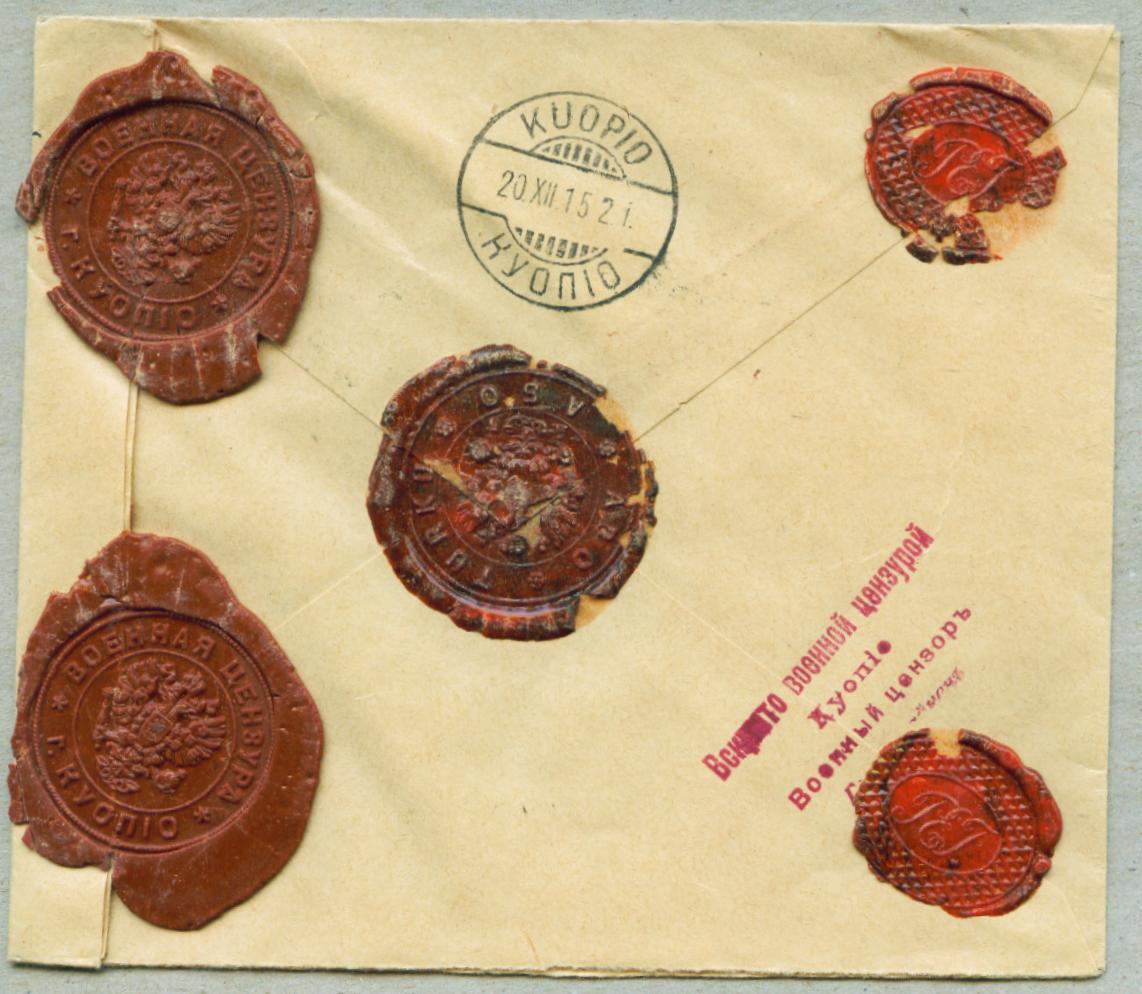 Kuopio censor waxseal and censorstamp nr. 4 on back of cover from December 1915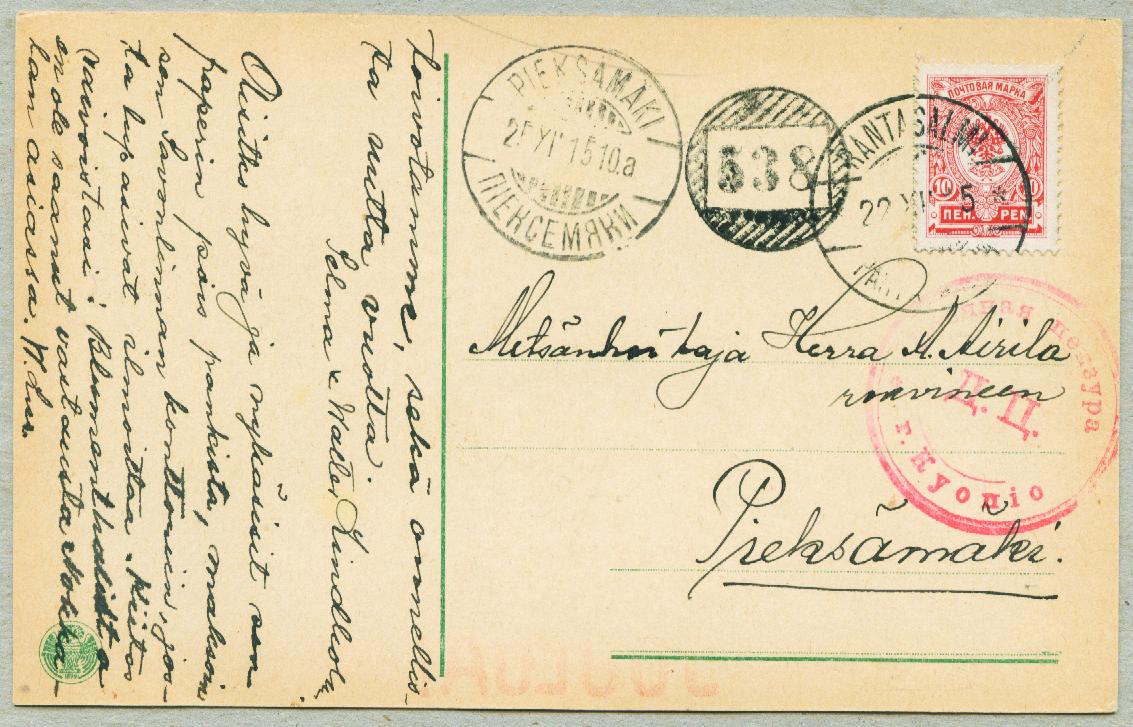 Postcard with stamp cancelled Rantasalmi 22.XII.1915 arrival postmarked at Piesämäki 25.XII.1915,
card collected by lettercarrier with numbercancellation '538',
and card is censored at Kuopio, bearing censor stamp nr. 5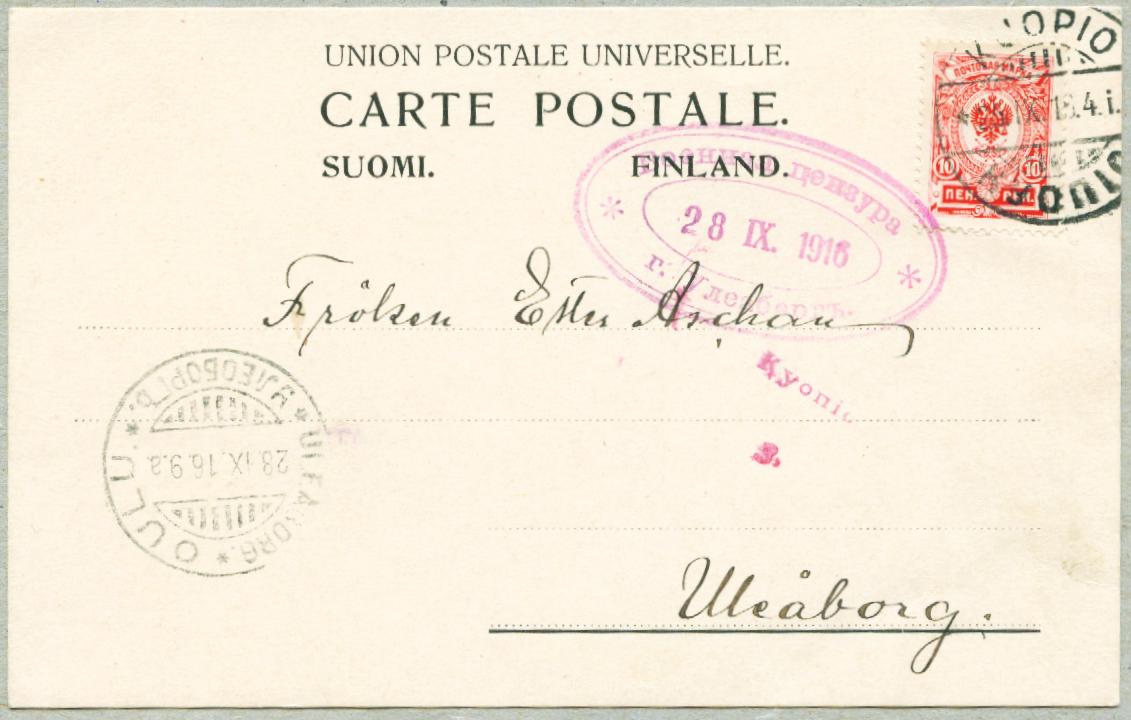 Double censored postcard from Kuopio 26.IX.1916 to Uleåborg (Oulu). Kuopio censorstamp nr. 12 from departure
(only sub-number 3 and 6 is known, and only seen on double censored items and as departure mark)
Oulu censorstamp nr. 11.




Kuopio Censor Wax seal